TL/DR: Meet Typeform. It's an online form builder that allows users to create beautiful guided forms, surveys, and quizzes that people enjoy answering. Typeform can help you get more accurate information while increasing conversions.
Whether you're an influencer, a business owner, or someone looking to gather data from their customers, Typeform can help you get more accurate information while increasing conversions. It's an online form builder that allows users to create beautiful guided forms, surveys, and quizzes that people enjoy answering. Let's take a closer look at how this tool can make gathering data easier and more enjoyable for both the creator and the respondent.
What Makes Typeform Unique?
Typeform stands out from other online survey tools because of its guided forms feature. The feature uses conversational logic to guide respondents through forms with questions tailored to their answers. This helps ensure that you get the exact information you need without having to write the logic jump code yourself. For example, say you're creating guided forms about customer service experiences. With Typeform's conversational logic feature, if the customer answers "No" to the question of whether they had a good experience with your customer service team, they would be redirected to answer questions about how to make service better.
What else does Typeform Do?
In addition to this unique feature, Typeform also offers exceptional design capabilities that are easy to use even for those who are new to creating online forms. Templates are available so users can customize their surveys and quizzes with images, videos, GIFs—even emojis! You can easily embed these into your website or link them in an email for maximum impact. Plus, there are advanced features such as hidden fields that allow you to monitor user behavior on your pages without compromising responsiveness or speed of delivery.
Can I use a template?
Yes, TypeForm has hundreds of quality templates (including their logic!) that help you build your forms faster. Find a template you love, customize the old template to your standards, and then publish the new form you just created. Then go back and customize the design layout to match your branding or your site's identity.
What are Typeform Integrations?
Create forms knowing you can connect them to any app, spreadsheet, or software you work with. Typeform integrates with many popular platforms such as Slack, MailChimp, Google Sheets, Salesforce CRM, Dropbox, Monday.com, and more which will automate data collection processes and increase efficiency when it comes time to analyze results. Access your data where it makes a difference for your business without limits.
With Typeform, you can choose the pricing tier that best fits your budget and needs. The Basic plan starts at just $25 for collecting 100 responses. Plus is great if you need more answers - starting from $50 it unlocks up to 1000 responses plus removes any branding to make sure all focus stays on your questions! Last but not least, Professional kicks things up a notch with comprehensive analytics parameters such as dropoff points tracking and conversion analysis – perfect for an in-depth look into how people are interacting with the form. They do offer a free plan but it is very limited so we would suggest using one of their paid plans.
Can I insert a logic jump in my Typeform?
With Typeform, you can get creative when building forms. Collect extra payments with add-ons in order forms, or create a logic jump that guides users to the right questions based on their answers! Typeform gives you an outstanding visualizer for your logic and allows conditional if statements based on user input. They are adding more logic features regularly that help you get the data you need faster while ensuring the user fills out the form entirely.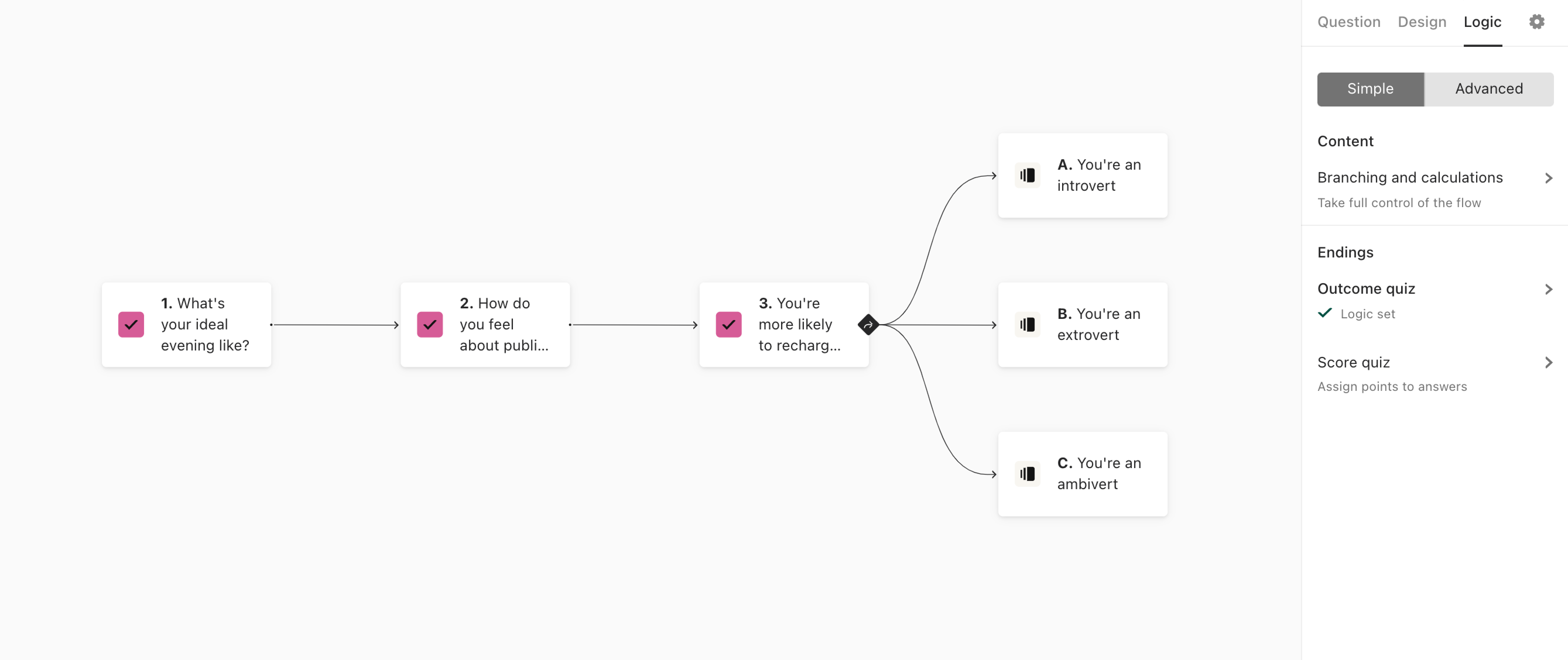 Where do I see my responses?
TypeForm automatically collects responses and they'll be stored online in your account separated by each form you have created. You can also have them sent automatically right into Google Sheets for the ultimate convenience, or get leads delivered directly to your CRM with an upgraded Typeform plan. We personally have them collected into our Monday.com dashboard to make sure we never miss a single submission.
In Conclusion
Gathering data from customers is essential for any business or influencer looking for valuable insights about their audience—but it doesn't have to be difficult or tedious! With Typeform's helpful features such as guided forms and custom design options combined with powerful integrations into popular platforms like Slack and Mailchimp - collecting feedback has never been easier! Start using TypeForm today to get more accurate information quickly while increasing conversions!